The Center for Financial Reporting and Management and the Accounting program both benefit from the support and counsel of a distinguished Advisory Board. Their commitment to the profession and to Berkeley Haas keeps us focused on preparing the next generation of accounting professionals to deliver high-quality financial reporting in the business community worldwide.
Jane Allen
Political Economy of Natural Resources Major
UC Berkeley
Principal at PwC
"I help clients through a variety of problems such as the strategy and implementation of a risk-based approach to Information Governance, with a focus on legal/regulatory compliance and proactive management to avoid IP theft or cyber breaches. This also includes responding to Fraud Investigations, SEC or other regulatory investigations, global eDiscovery matters, and cyber breaches. My team leverages advanced technology in a forensic manner to help with proactive or reactive matters, often also incorporating Investigative Data Analytics in our work."
John Caldwell
History Major
UC Berkeley
Audit Services Partner at Grant Thornton
"Accounting is the language of business. My interest in it began with the structure and order that it brings to business activity and the knowledge that auditing was and is such a great place to launch a business career. As the years passed by, the challenges never diminished and the opportunities to add value in numerous settings never ceased."
Michael Johnson
Business Major
UC Berkeley
Audit and Assurance Partner at Deloitte
During my 35 year career at Deloitte I have had the pleasure to work with amazing Manufacturing, Distribution and Retail companies along the entire supply chain in our Consumer practice.  I am passionate about the public accounting profession and the amazing opportunities that exist for college graduates. There are few professions in which you assume so much responsibility very early in your career. I appreciate UC Berkeley, and the CFRM, for everything they do to prepare students for life beyond college.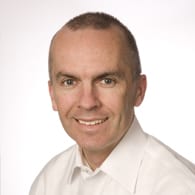 Mark McComb
Business Major
UC Berkeley
Partner at KPMG
"Public accounting firms all devote significant resources to continuing education (one of the reasons that all of the Big 4 firms are in the Fortune top 100 best places to work). Associates gain technical accounting, analytical, project management and people management skills that are valuable throughout a career."
Eugene Park
B.S. Business Administration, MBA
UC Berkeley
Partner at ACG
I assist technology companies with their tax needs. Tax is one of the more complex areas in financial reporting, and typically one of the largest line items in the income statement. It is a great challenge to analyze a myriad of data points and facts to properly account for an enterprise's operations from an income tax perspective. My Cal education prepared me well for this role and I enjoy meeting students who are interested in pursuing a similar career path.
Kinman Tong
Business Major
UC Berkeley
Partner at Moss Adams
"My career in public accounting has been a fantastic journey where I frequently find myself embracing the Berkeley Haas' four defining leadership principles. I have constantly questioned the status quo in identifying innovative ideas to address and solve challenges that my clients face. I have strived to exhibit confidence without attitude by leading my teams through trust and smart collaboration. As a student always, I have continually pursued growth in myself in learning from my amazing team, my clients, and the ever-evolving business environment. Lastly, my passion for the world of not-for-profit, education, and health care; is rooted in the mindset of beyond yourself – where I enjoy seeing the great impact that my clients have within their respective local and global communities."
Angela Ty
Business Major
UC Berkeley
Partner at KPMG
I work with venture capitalists, portfolio managers, and deal teams at private equity funds, venture capital funds and hedge funds. It is interesting to gain insights on their investment thesis and strategy. As an undergraduate Haas alumni, I enjoy serving on the CFRM advisory board and recruiting at CAL to revisit where I began my career in business and public accounting. Being a part of the Haas community as a student expanded my network and knowledge to pursue a career in accounting and finance. It allowed me to meet various firms and determine the right next step for me that would set me up for a successful career. As an active recruiter at CAL and alumni, I hope to provide that experience to students today.
Erin Baucom
Accounting and International Studies Major
Butler University
Audit and Assurance Partner at Deloitte
Francois Hechinger
Partner at BDO USA
Ed Kennedy
Partner at Ernst & Young
Laura Martinez
Partner at PwC
Berkeley Haas Academic Board Members
Administrative Board Members
Abby Scott, Assistant Dean, MBA Career Management & Corporate Partnerships
Erika Walker, Assistant Dean, Berkeley Haas Undergraduate Program