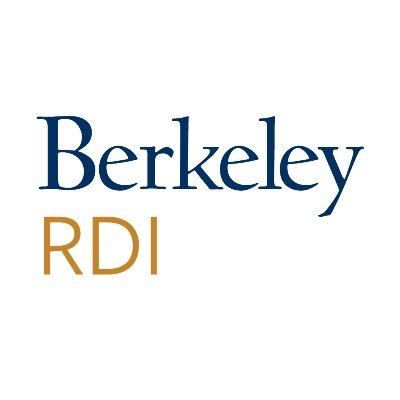 The Berkeley Center for Responsible, Decentralized Intelligence (RDI) is a new multi-disciplinary campus-wide initiative, focusing on advancing the science, technology and education of decentralization and empowering a responsible digital economy. The RDI Center currently includes faculty and students from computer science, finance/economics, and law, and will support 3 pillars: research, education, and community / entrepreneurship.
The MFE fills an important industry need for professional training not met by either an MBA finance program or a PhD in finance. Haas MFE students take 20 courses focused on corporate finance, financial markets, and security valuation. Also covered are the numerical and simulation mathematics and computer technology commonly used in the industry.
Since 2005, SCET has created the foundation of Berkeley's entrepreneurship ecosystem including SkyDeck, the Fung Institute, the Engineering Leadership Professional Program, Global Venture Lab, and an extensive ecosystem of Silicon Valley and Global partners.
As part of the Berkeley innovation ecosystem, the Sutardja Center also collaborates closely with the Jacob's Institute for Design, the Haas Business School, and the CITRIS Foundry.The UC Berkeley Blockchain Lab includes a growing network of leading new ventures and blockchain industry projects with the goal of separating hype from reality in this emerging industry.
A partnership between Berkeley Engineering's Sutardja Center Blockchain X-Lab, Blockchain at Berkeley, Berkeley Haas Blockchain Initiative & Berkeley Haas Entrepreneurship Program
The Simons Institute for the Theory of Computing is the world's leading venue for collaborative research in theoretical computer science. Established on July 1, 2012 with a grant of $60 million from the Simons Foundation, the Institute is housed in Calvin Lab, a dedicated building on the UC Berkeley campus. The Institute brings together the world's leading researchers in theoretical computer science and related fields, as well as the next generation of outstanding young scholars, to explore deep unsolved problems about the nature and limits of computation.
The School of Information is UC Berkeley's newest professional school. Located in the center of campus, the I School is a graduate research and education community committed to expanding access to information and to improving its usability, reliability, and credibility while preserving security and privacy. This requires the insights of scholars from diverse fields — information and computer science, design, social sciences, management, law, and policy.
A student organization focused on blockchain innovation via education, research, design, and consulting.
The Haas FinTech Club aims to develop the next generation of fintech business leaders by providing them with the network and knowledge to pursue careers in fintech.