Upcoming Conference
Our culture conference convenes industry leaders and accomplished academics jointly concerned with, challenged by, and excited about organizational culture.
With the increasing presence of AI and remote work, as well as continued challenges ensuring diversity, equity, inclusion, and belonging, there has never been a more important time to be focused on culture in the workplace and how the new ways of working will impact the future of work.
Confirmed Speakers
Yamini Rangan
CEO of HubSpot
KRISTIN SVERCHEK
President of Lyft
What is the Culture Conference?
Berkeley Center for Workplace Culture and Innovation's annual conference, held in January at Haas School of Business, convenes industry leaders and top academics studying organizational culture. Participants have the opportunity to connect with senior executives from organizations who are creating cultures that yield competitive advantage and leading academics who are pioneering new ways of conceptualizing, measuring, and utilizing culture.
Conference Goals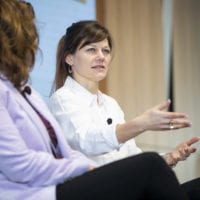 Identify Opportunities
Discuss the most promising opportunities for industry leaders who aim to harness culture as a strategic resource.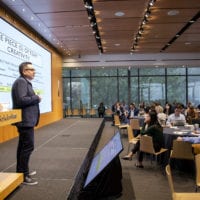 Deepen Understanding
Strive to understand from leading academics the frontiers of knowledge about organizational culture.
Build Connections
Bring industry and academic thought leaders together to define a shared research agenda.
Past Industry Speakers
Robert Ford
Abbott Laboratories CEO
Susan Desmond-Hellman
Bill & Melinda Gates Foundation CEO
Scott Uzzell
Converse CEO
Steve Kerr
Golden State Warriors Head Coach
Marty Chavez
Goldman Sachs CFO and CIO
Jarvis Sam
Nike Chief DEI Officer
Indra Nooyi
Pepsi CEO
Ed Catmull
Pixar and Walt Disney Animation Studios Co-Founder and President
Wendy Kopp
Teach for America / Teach for All Founder and CEO
Past Academic Speakers
Nick Bloom
Stanford University
Rosabeth Moss Kanter
Harvard Business School
Tsedal Neeley
Harvard Business School
Rakesh Khurana
Harvard Business School
Edgar Schein
MIT Sloan
Herminia Ibarra
London Business School
Call for Abstracts
Academic researchers interested in presenting at the academic conference on January 9th should submit an extended abstract by the deadline: September 30th, 2023.