Faculty Directors
Faculty Director
Distinguished Associate Professor of Finance, Soloman P Lee Chair in Business Ethics and 2019 Cheit Teaching Award winner for the best MBA instructor. Currently on leave from UC Berkeley to serve as Deputy Assistant Secretary of Capital Access in the Office of Domestic Finance at the U.S. Department of the Treasury.
Faculty Director
Distinguished Professor of the Graduate School and the founding Faculty Director of the Institute for Business & Social Impact, which houses the Sustainable and Impact Finance initiative.
Staff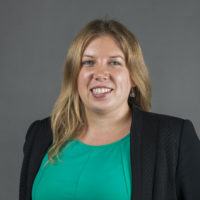 Megan Morrice
Program Director
Leads the Sustainable and Impact Finance Initiative's programs and development of new opportunities for students. Co-founded ValuesAdvisor, a matchmaking platform for financial advisors and clients focused on impact investing, and previously worked as the ESG specialist for EQIS Capital Management and led client and partnership development at HIP Investor, a global leader in impact investing.